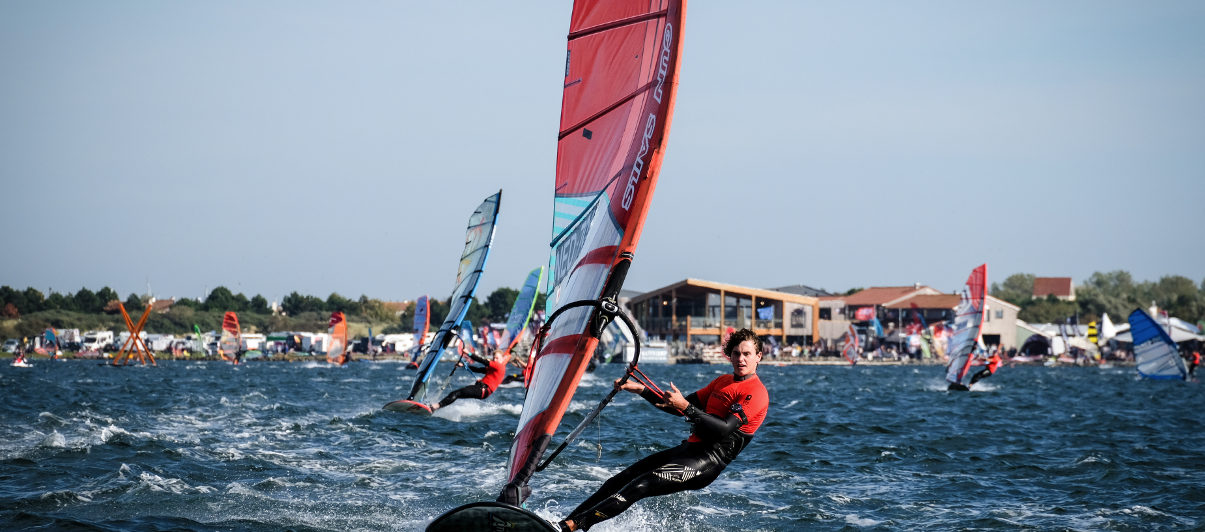 DAM-X SLALOM
After the success of the previous editions, on Saturday and Sunday, novice, advanced and professional surfers can once again take part in the most accessible windsurfing competition in the Netherlands: the DAM-X Slalom. In different categories, this will be a battle for a spot on the DAM-X stage.
REGISTRATION
Signing up for the DAM-X Slalom can be done by clicking the 'Registration DAM-X Slalom' button above. You can register online until October 2th. Starting October 6th, you can only register at the DAM-X location.
Registration includes participation in the DAM-X Slalom, Slalom training session on October 6th, BBQ buffet, entry to the DAM-X Party or a waterjump ticket, goodiebag with the DAM-X event t-shirt, a tombola ticket and goodies from various brands.
On Friday, October 6th, all participants can take part in the DAM-X Slalom training session between 3 and 5 PM led by Jordy Vonk. During this session, you'll get instructions and tips on land as well as on the water on how to get started, jibing and other intricacies of slalom surfing. After this session, you'll be fully prepped for the race!
Price:
DAM Early Registration - Sold Out
Early Registration - € 52,50
DAM-X Registration - € 57,50
DAM Late Registration - € 65,-
CATEGORIES
- Girls up to 14 years
- Chicks 15-18 years
- Ladies 19+
- Boys up to 14 years
- Guys 15 - 18 years
- Men 19+
- Masters 35+
- Pro Fleet Men and Women (top 30 of the NK slalom)
For parking spots, look here.