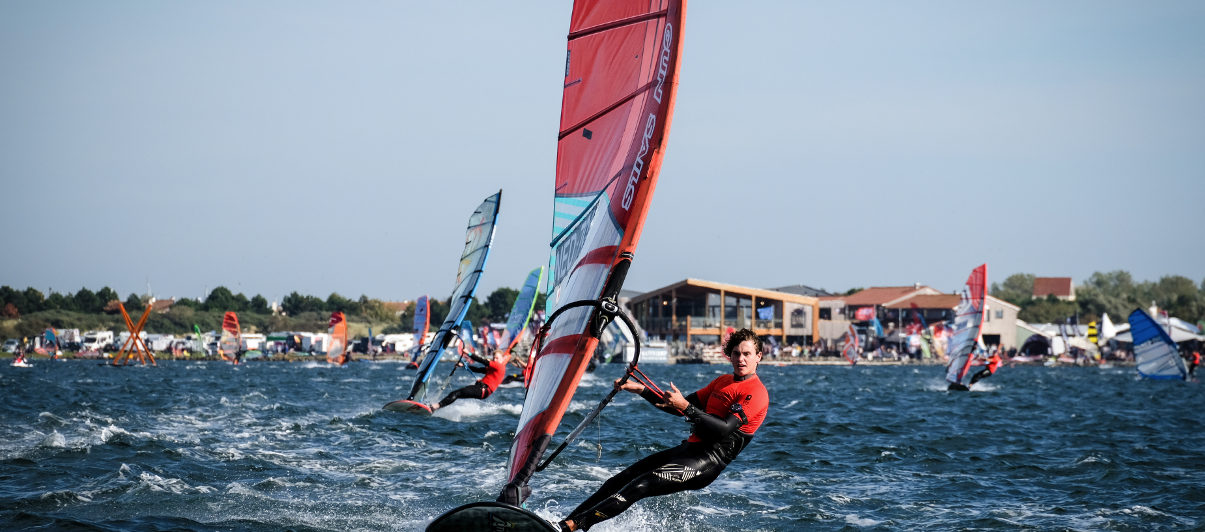 DAM-X SLALOM
Are you ready for the most fun, friendly and accessible windsurfing slalom race of the year? From beginner to professional, everyone can compete in the DAM-X Slalom!
REGISTRATION
Early Birds € 37,50 per person. Late Birds (starting September 16th) € 42,50 per person.
Signing up for the DAM-X Slalom can be done by clicking the 'Tickets/Registration' button in the menu above. You can register online until October 8th. Starting October 9th, you can only register at the DAM-X location. Registration includes training on October 11th, BBQ buffet, entry to the DAM-X Party or a waterjump ticket, goodiebag with the DAM-X event t-shirt, a tombola ticket and goodies from different brands.
On October 11th, from 3 to 5 PM, you can partake in the DAM-X Slalom training by Jordy Vonk. During this training, you can get acquainted with the water conditions and prepare for the competitions that will be held on the 12th and 13th of October.
FULL = FULL
CATEGORIES
- Girls (up until 14 years old)
- Chicks (15 - 18 years old)
- Ladies (19+)
- Boys (up until 14 years old)
- Guys (15 - 18 years old)
- Men (19+)
- Masters (35+)
- Pro Fleet Men (top 30 of the NK Slalom or top 30 of other national competitions)
- Pro Fleet Women (having taken part in the NK Slalom or other national competitions)