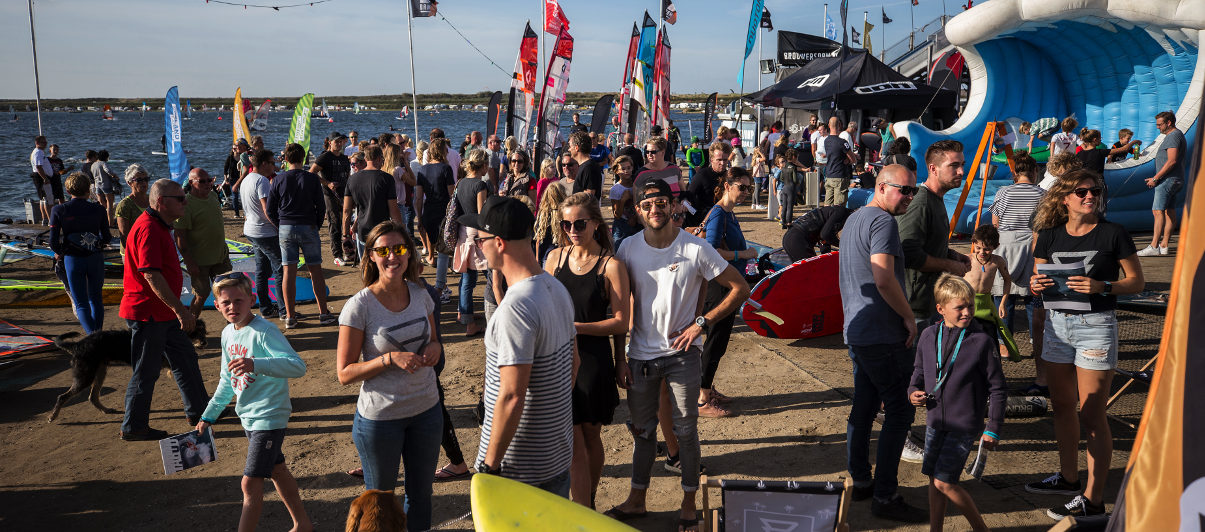 ABOUT DAM-X
For the fifth time in a row DAM-X takes place at Zeil- & Surfcentrum Brouwersdam from 09 - 13 october 2019! DAM-X is all about seeing, doing and experiencing and it's the number one water sports event organized during the European Freestyle Windsurfing Championship.
OPENING HOURS
The event grounds are open every day, starting at 10 AM. The kitchen of our Eat & See restaurant is open every day for breakfast, lunch and dinner, from 8 AM till 9 PM. On Saturday, October 12th, the restaurant closes at 7 PM because of preparations for the DAM-X Party. It will be possible to eat from the BBQ buffet that will be set up at the back of the event grounds. Tickets for the BBQ buffet are available at the DAM-X information stall. The reception desk and shop are open every day from 8 AM till 6 PM and on Friday from 8 AM till 8 PM.
PARKING
Parking is possible in the parking lot located directly on the event grounds and along lake Grevelingen. Parking is free. For other parking spots, look here. Spending the night in the parking lot or along the lake is forbidden. If you're looking for a place to stay, check our website's page 'Where to stay'. During the Run by Night on Friday, October 11th, part of the parking lot will be closed off. Parking guards will instruct you where to park that night.
INFO STALL
At the entrance of the event grounds, you can find the DAM-X info stall. This is where you can ask all your questions about the event and where you can get the tickets that are not available online.
FACILITIES
Zeil- & Surfcentrum Brouwersdam has changing rooms with hot showers, bathrooms and a number of lockers. When taking part in DAM-X activities, you can use these free of charge. Using a locker costs €0,50 per use.
DISABLED VISITORS
The event grounds are accessible to disabled people.