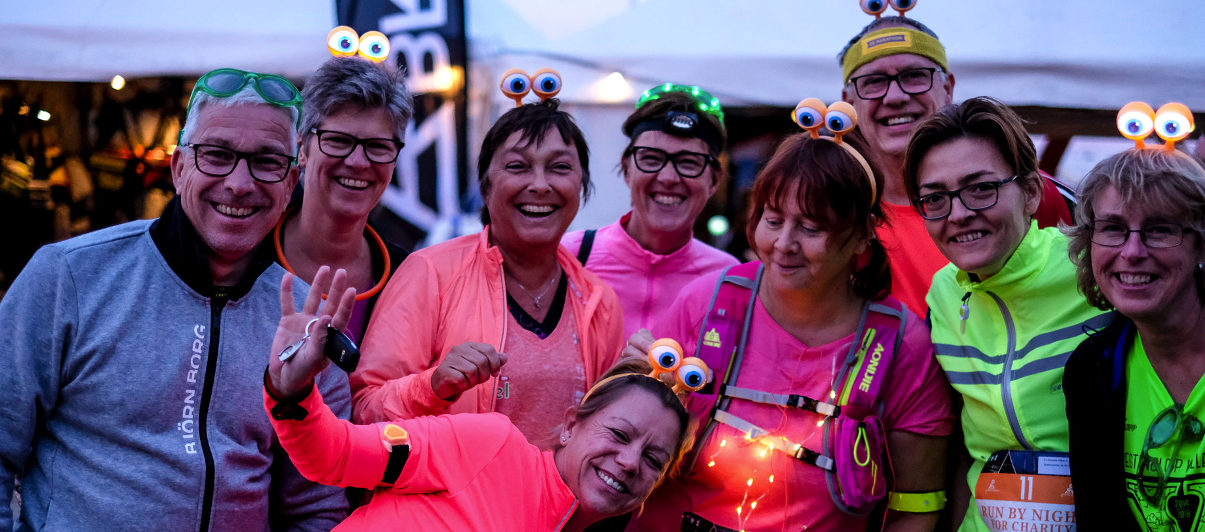 RUN BY NIGHT
Heb jij je al ingeschreven voor de Run by Night op 11 oktober? Tijdens deze run leg je een parcours af van 5 kilometer dat pal langs de oever van het Grevelingenmeer loopt en versierd is met allerlei mooie lichtjes! Je kan er voor kiezen het parcours op je gemakje te bewandelen of een nieuw record te vestigen... het kan allemaal zolang het maar lopend is!
Niet alleen het parcours wordt verlicht, we willen jou als deelnemer ook vragen of je je zo leuk mogelijk kunt uitdossen met kleurige lampjes zodat we er samen een hele gave run van kunnen maken. Degene die zich op de meest creatieve manier gekleed heeft ontvangt natuurlijk een mooie prijs!
Deelname Run by Night € 15,-. Inschrijven voor de Run by Night kan via het menupunt 'Tickets/Registration'.
Laat je ticket op 11 oktober tussen 17:00 – 19:00 uur scannen op het podium net na de ingang van het evenemententerrein om je startnummer te ontvangen!
PROGRAMMA RUN BY NIGHT
17:00 – 19:00 uur Aanmelden Run by Night en ontvangst startnummer
18:30 – 20:30 uur DJ
19:15 – 19:30 uur Warming up By Xan
19:30 – 21:00 uur Run By Night
De Run by Night is onderdeel van het Friday Night Event dat op 11 oktober plaatsvindt tussen 19:00 – 23:00 uur.
PROGRAMMA FRIDAY NIGHT EVENT
19:00 – 21:30 uur Live muziek/DJ
19:00 – 23:00 uur Boardsports, lifestyle & food market
19:30 – 21:00 uur Run by Night
21:30 – 22:00 uur Spectaculaire (licht)show
22:00 – 23:00 uur Live muziek