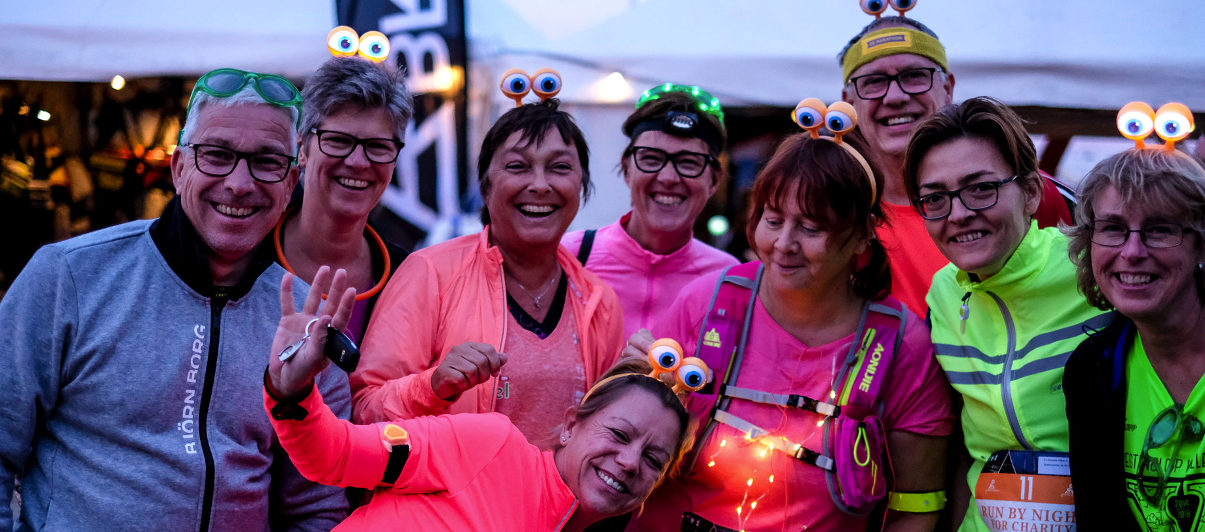 RUN BY NIGHT
On October 11th, it's possible to take part in the Run by Night. The 5km. route will be decorated with all kinds of beautiful lights and hugs the coast of lake Grevelingen. You can choose to complete the route at an easy pace or break a new record... Everything is possible, as long as you're walking/running!
Not just the route will be brightened by lights, we're also asking you, the participants, to dress up in colorful lights. With your help, we'll make this a wonderful run. The person who dresses most originally will, of course, receive a beautiful prize!
Registration Run by Night € 15,-. Signing up for the Run by Night can be done by clicking the 'Tickets/Registration' button in the menu above.
You can have your ticket scanned on October 11th, between 5 and 7 PM, on the stage just after the entrance to the event grounds, and then you'll get your start number.
RUN BY NIGHT PROGRAMME
5 – 7 PM: Report as a participant in the Run by Night and receive your start number
6.30 – 8.30 PM: DJ
7.15 – 7.30 PM: Warming up By Xan
7.30 – 9 PM: Run by Night
The Run by Night is part of the Friday Night Event, that will be held on October 11th, between 7 and 11 PM.
FRIDAY NIGHT EVENT PROGRAMME
7 – 9.30 PM: Live music / DJ
7 – 11 PM: Boardsports, lifestyle & food market
7.30 – 9 PM: Run by Night
9.30 – 10 PM: Spectacular (light)show
10 – 11 PM: Live music