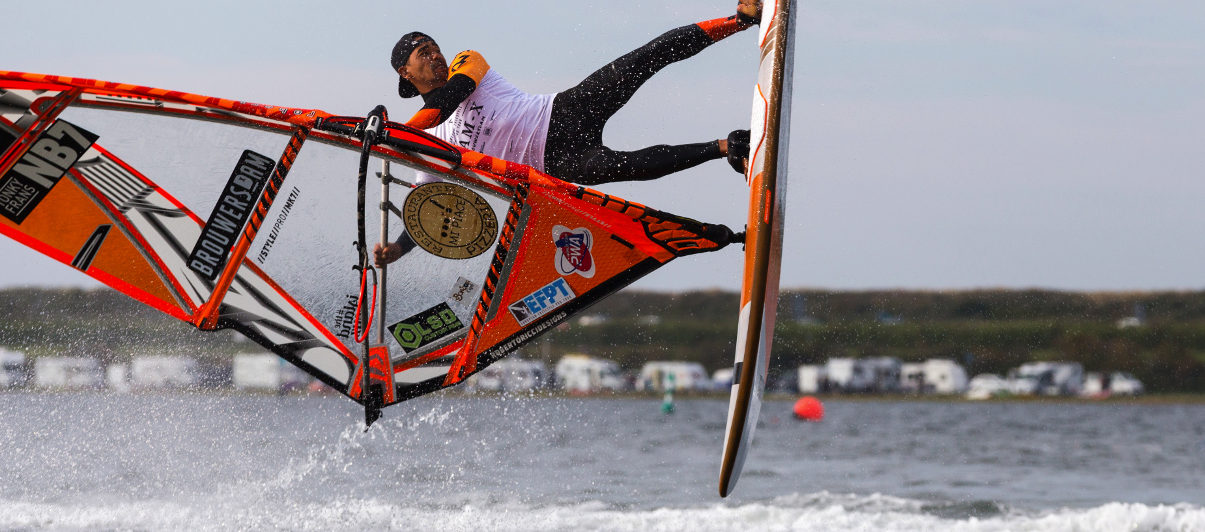 EUROPEAN FREESTYLE PRO TOUR
The European Freestyle Pro Tour (EFPT) is the number one European Championship for freestyle windsurfers. The tour consists of several competitions all over Europe, the spectacular final of which will be held at Zeil- & Surfcentrum Brouwerdam during DAM-X.
Since last year, there's not only a ladies' and a gentlemen's EFPT, but also a kids' edition. A unique opportunity for young, talented riders to take part in a European Championship with their peers!
All contestants will be battling for the European title during these five days. Besides that, there will be also amazing 'tow-in' shows. During a 'tow-in', a windsurfer is pulled at high speed by a water scooter, and when they let go of the rope, they'll show off a spectacular move!
From October 9th until October 13th, the freestyle windsurfers can be seen in action every day between 10 AM and 5 PM, depending on the wind.