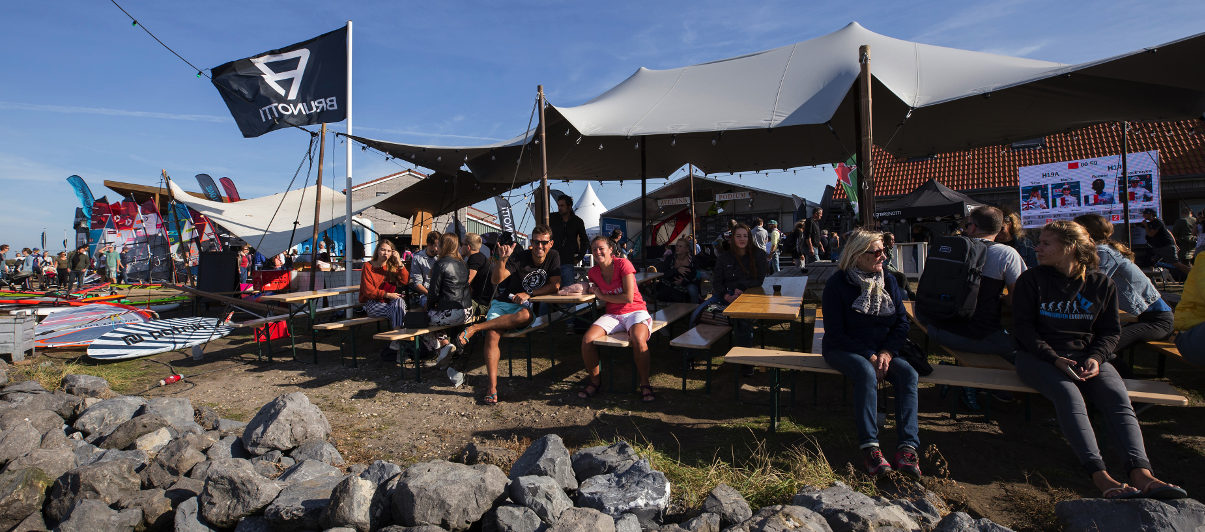 BOARDSPORTS & FOOD MARKET
Curious about all the latest board sports material? All the big brands from the water sports scene will be present from Friday until Sunday to show off their new products and materials, for you to see and to test!
The following brands will be present at the board sports market:
• Starboard / Severne
• Fanatic / Duotone / ION
• Point7
• Prolimit / Naish
• JP / Neilpryde
• O'Neill / Red Paddle Co / Indo Board
• BDAM training
You can also enjoy a tasty regional snack at the 'Zeker Zeeuws' food stalls or buy some nice clothes and accessories at lifestyle stalls.
The following brands will be present at the lifestyle market:
• MP Quality Headwear
• Mills Design
• Schelpenhangers
The boardsports & food market will be open on the following days:
• October 11th from 3 to 11 PM
• October 12th from 10 AM to 7 PM
• October 13th from 10 AM to 5 PM